Yok Chinese Restaurant
For the finest Chinese cuisine "Yok Restaurant" proudly presents the homemade recipe of choose from a wide range of delectable "Dim Sum" our superb and delicious with the best ingredients, freshly made every day for lunch only and exquisite Chinese Cantonese cuisine. Open daily for your dining pleasure with 12 private rooms at the 2nd floor.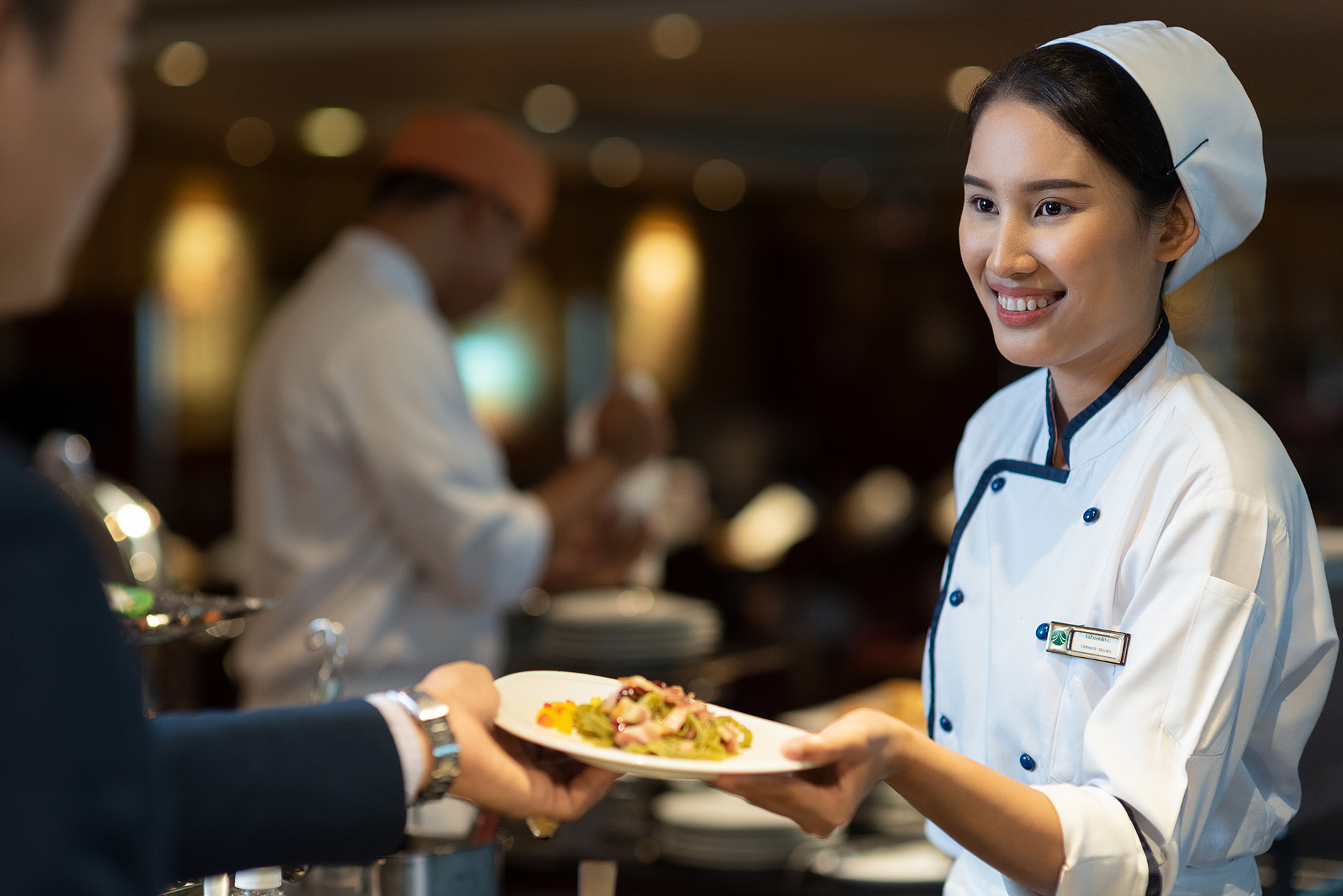 Details :
Opening hours
Lunch : 11.30 am – 2.30 pm
Dinner : 06.00 pm – 10.00 pm
Contact info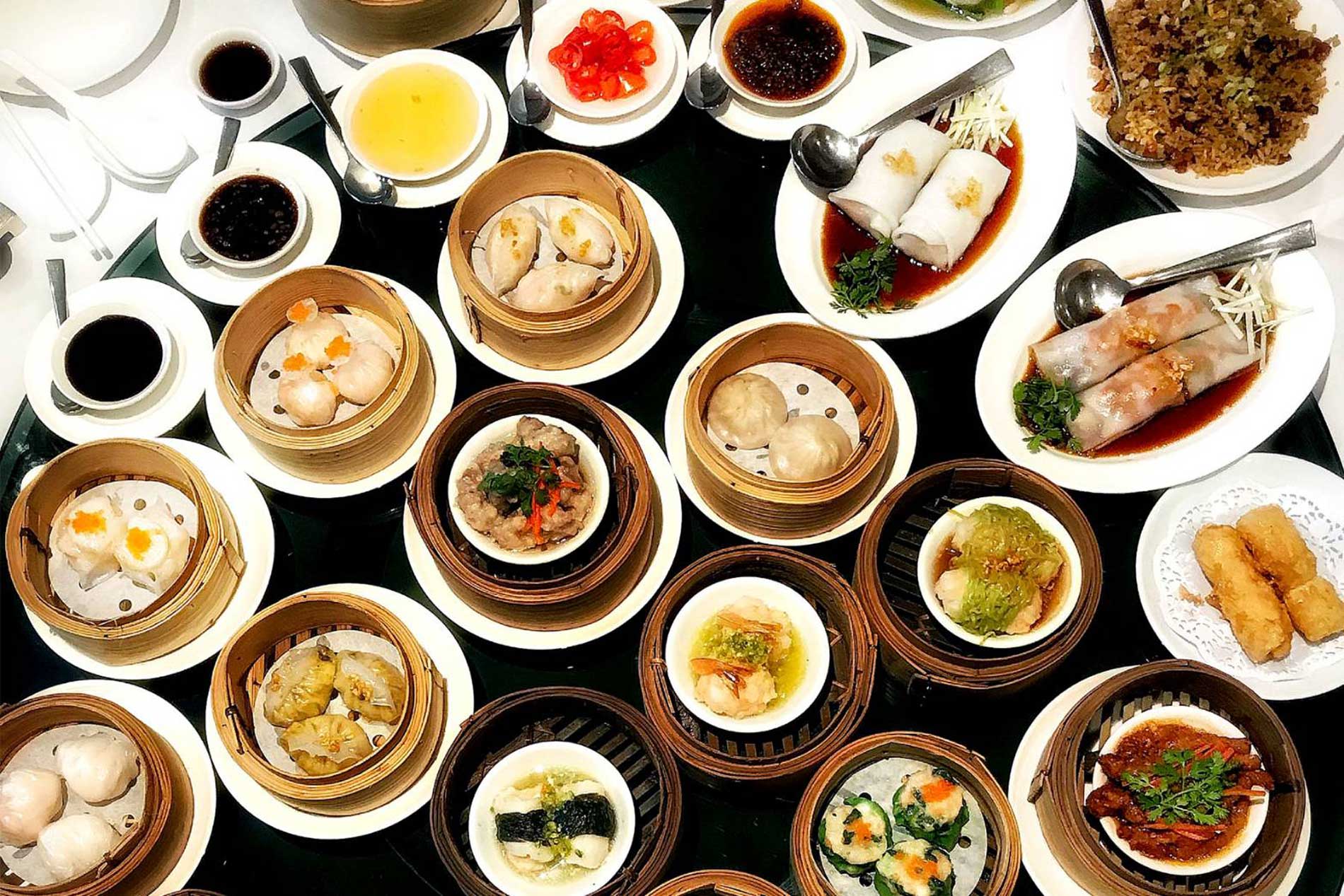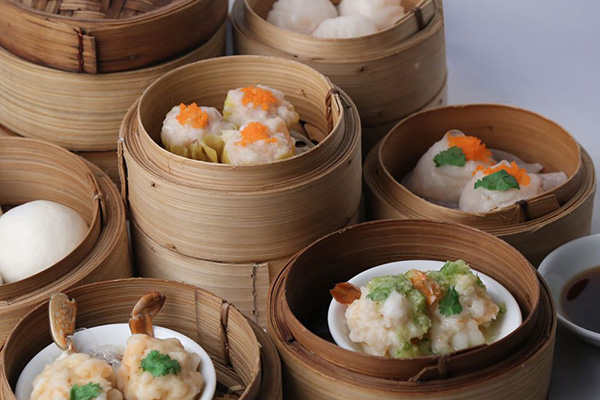 MENU HIGHLIGHTS :
Lunch : Dim Sum Buffet only 859 Baht net/person (Normal Price is 1,300 Baht net/person).
Lunch & Dinner : The Emerald Abalone Promotion only 350 Baht net and Peking Duck promotion only 999 Baht net (Normal price is 1,742 Baht net)
F & B Promotions :
01- Premium Sushi &
Seafood Buffet Dinner
จากปกติ 1,400 999.-THB
จองทาน 10 ท่านขึ้นไปรับ ฟรี "ซี่โครงหมูซอสบาร์บีคิว 1 ชุดใหญ่
02- Roasted Peking Duck
Dim Sum
เทศกาลเป๋าฮื้อ ราคาเริ่มต้นที่ 590 บาท จากปกติ 790 บาท

เป็ดปักกิ่ง 1,742 999.-THB
(เนื้อเป็ดเลือกทำอาหารได้ 1 เมนู)
บุฟเฟต์ติ่มซำ 1,300 859.-THB
03- WINE of The Month
Celebrity Chilean Wine
White Wine & Red Wine : 999.- Net THB by Bottle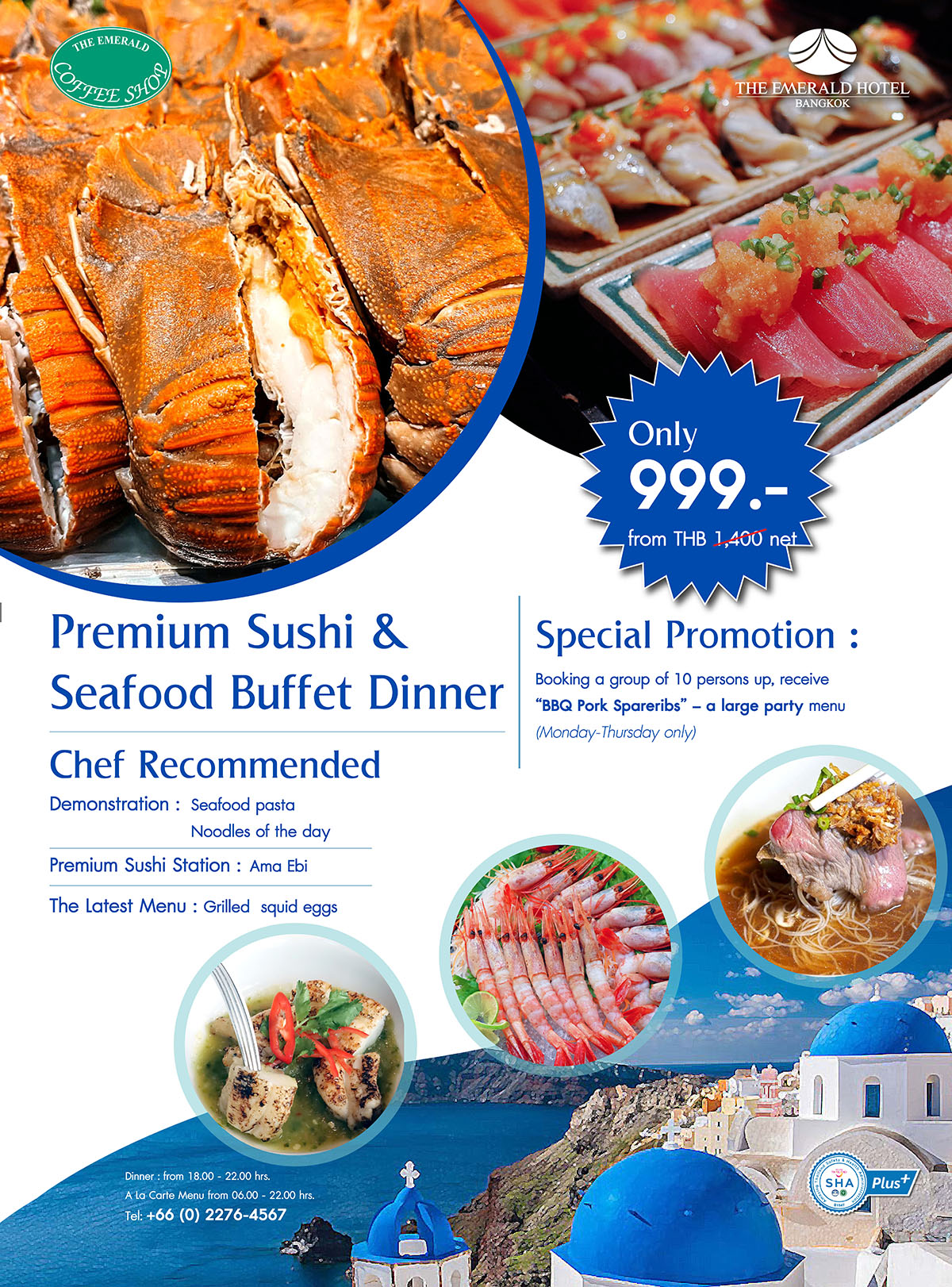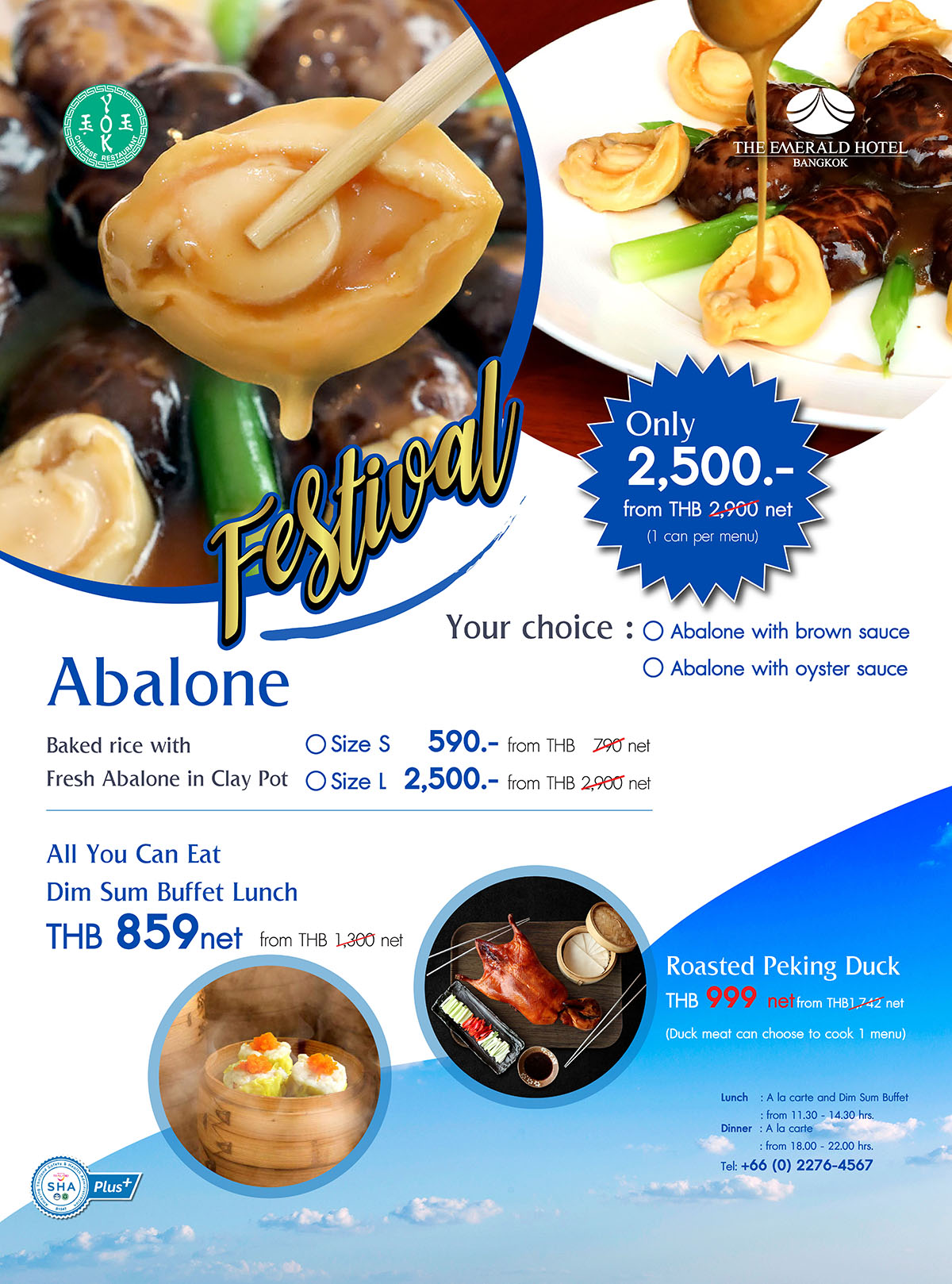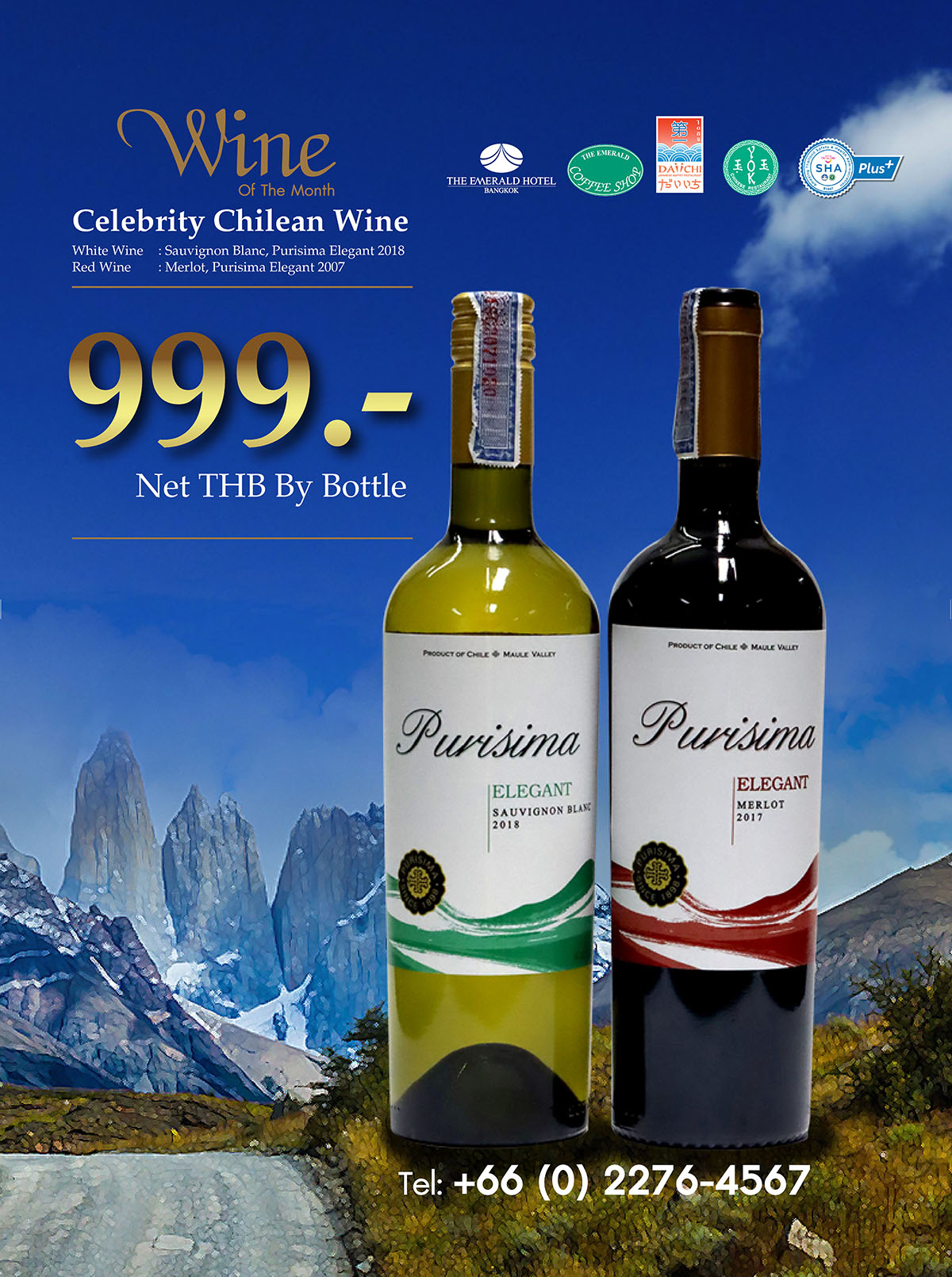 Dining Form