Yok Chinese Restaurant
For the finest Chinese cuisine "Yok Restaurant" proudly presents the homemade recipe of choose from a wide range of delectable "Dim Sum" our superb and delicious with the best ingredients, freshly made every day for lunch only and exquisite Chinese Cantonese cuisine. Open daily for your dining pleasure with 12 private rooms at the 2nd floor.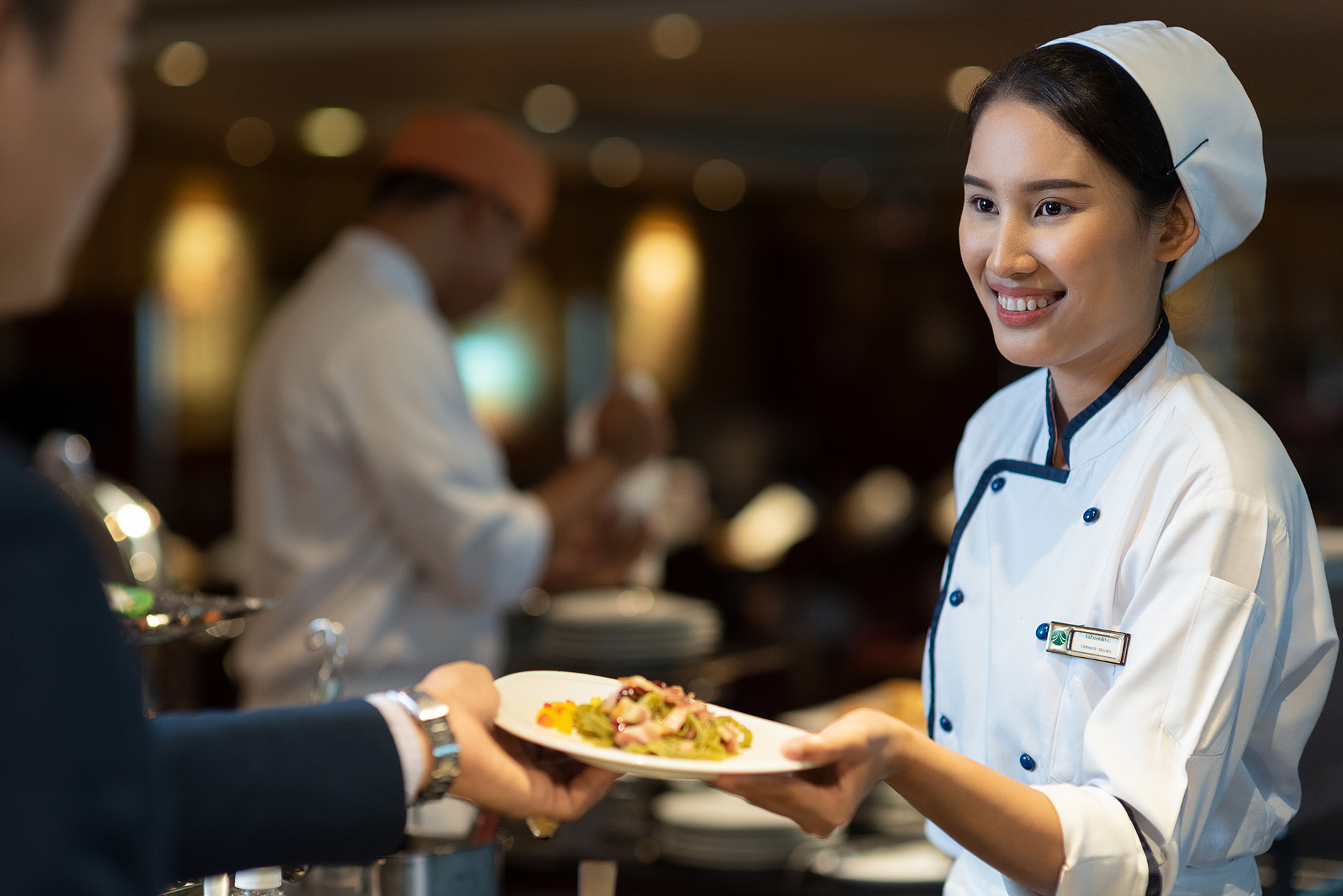 Details :
Opening hours
Lunch : 11.30 am – 2.30 pm
Dinner : 06.00 pm – 10.00 pm
Contact info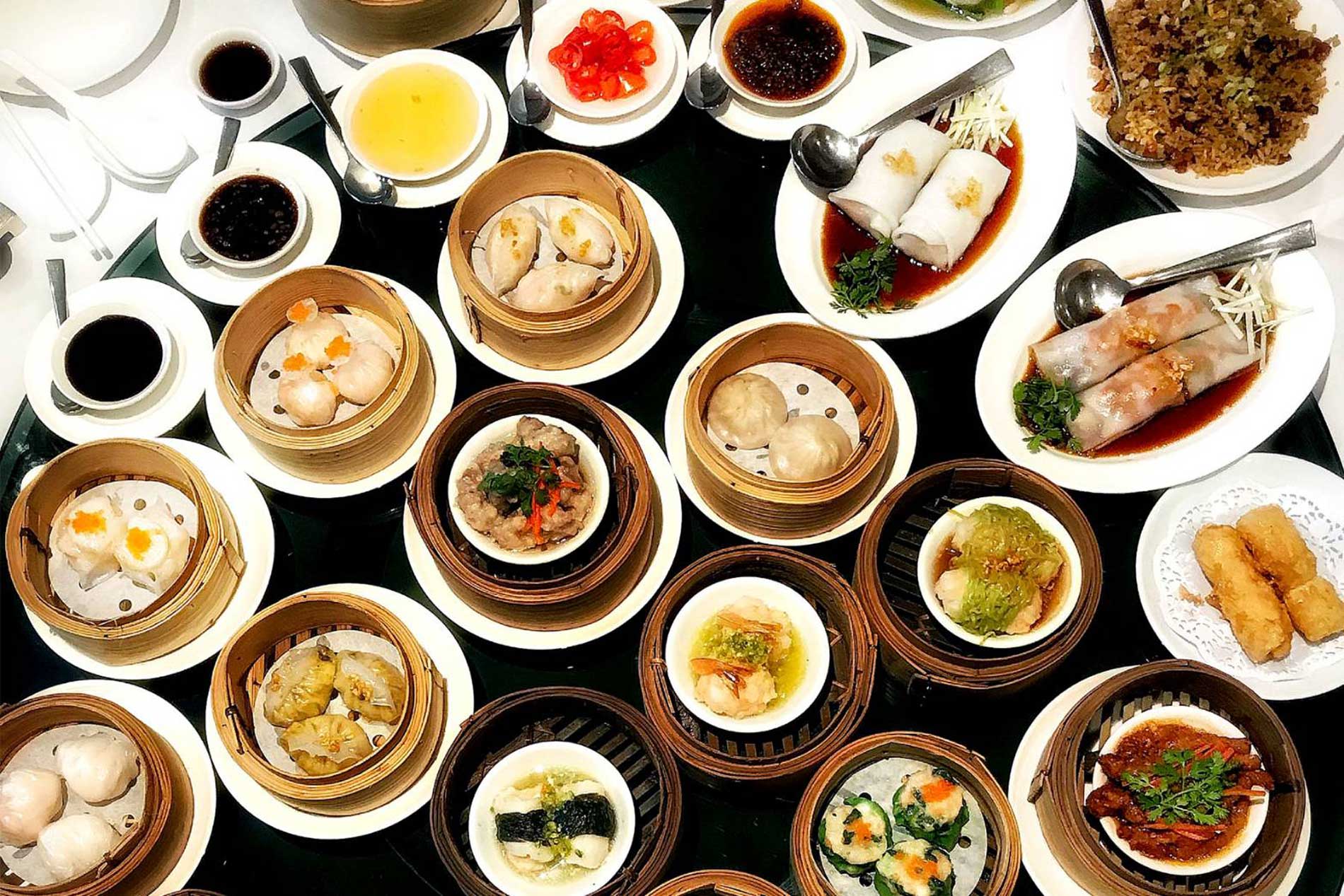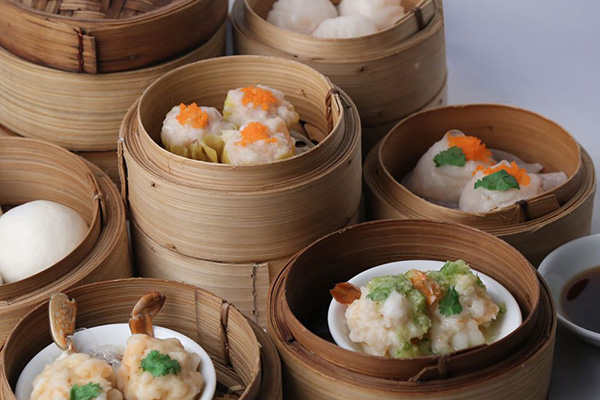 MENU HIGHLIGHTS :
Lunch : Dim Sum Buffet only 859 Baht net/person (Normal Price is 1,300 Baht net/person).
Lunch & Dinner : The Emerald Abalone Promotion only 350 Baht net and Peking Duck promotion only 999 Baht net (Normal price is 1,742 Baht net)
F & B Promotions :
01 - The Emerald Coffee Shop
Special promotion for dinner time!! "All you can eat Alaskan King Crab and Hamachi sashimi" at only 1,299 baht net/person (from 1,700 baht). Every Sunday-Monday-Tuesday throughout March "Come 4 Pay 3, just book in advance through the hotel and restaurant Facebook fan page"
พิเศษบุฟเฟต์นานาชาติมื้อเย็น "ทานได้ไม่อั้นกับขาปูอลาสก้าและซาชิมิปลาฮามาจิ" เพียงท่านละ 1,299 บาทถ้วน (จากปกติ 1,700 บาท) ทุกวันอาทิตย์-จันทร์-อังคาร ตลอดเดือนมีนาคมนี้ "มา 4 จ่าย 3 เพียงจองล่วงหน้าผ่านเพจโรงแรมและห้องอาหาร"
02 - Dim Sum Lunch Buffet
YOK : Dim Sum Lunch Buffet only 999 baht net/person (from 1,300 baht). "Roasted Hong Kong Pigeon with Chinese Kale " only 790 baht++
บุฟเฟต์ติ่มซำมื้อกลางวัน เพียงท่านละ 999 บาทถ้วน (ปกติ 1,300 บาท) "นกพิราบฮ่องกง อบยอดผัก" เพียงที่ละ 790 บาท++
03 - Cake Shop
บริการเบเกอรี่ ขนมอบนานาชนิด อาทิ เค้ก คุกกี้ ขนมปัง พัฟ พาย ทาร์ต และเครื่องดื่มให้เลือกมากมาย ในราคาเริ่มต้นเพียง 60 บาท พิเศษช่วง Happy Hour ลด 50% ระหว่างเวลา 19.00-20.00 น. ทุกวัน
เมนูแนะนำพิเศษ!! ชีสเค้กญี่ปุ่น เพียงชิ้นละ 90 บาท หรือ ปอนด์ละ 490 บาท
A variety of pastries such as cakes, cookies, breads, puffs, pies, tarts and a wide selection of beverages. Starting price of only 60 baht, a special 50% discount during Happy Hour between 19.00 – 20.00 hrs. every day.
Recommended menu is "Japanese Cheese Cake" only 90 baht/piece or 490 baht/pound.
04 - ข้าวแช่
เมนูคลายร้อน ด้วยข้าวสวยที่หุงโดยขัดยางข้าวออกจนหมด ผสมผสานกับน้ำลอยดอกมะลิที่ส่งกลิ่นหอมชื่นใจ เสิร์ฟพร้อมเครื่องเคียงตามแบบฉบับชาววัง ทั้งลูกกะปิทอด พริกหยวกสอดไส้ หมูฝอย ไชโป๊วผัดหวาน หอมแดงทอดสอดไส้ ปลาหวาน และ กระชาย มะม่วง แตงกวาที่ผ่านการแกะสลักอย่างวิจิตรบรรจง สวยงามตระการตา เชิญมาทานได้จนถึงสิ้นเดือนเมษายน เพียงชุดละ 359 บาท++ เท่านั้น
a traditional Thai dish composed of rice is eaten cold with jasmine scented water served with side dishes such as shrimp paste balls, stuffed bell peppers shredded pork, sweet-fried radish, deep-fried shallots stuffed with sweet fish and galangal, mangoes, delicately carved cucumbers. Please come to taste this summer season until the end of April, only 359 baht++/set.
05 - International Buffet Lunch
International Buffet Lunch : serving daily with "all you can eat" variety of tasty dishes only 659 baht (from 900 baht) and also a la carte menu.
บุฟเฟต์นานาชาติมื้อกลางวัน เปิดบริการทุกวันด้วยอาหารจานเด่นหลากหลาย "ทานได้ไม่อั้น" เพียงท่านละ 659 บาท (จากปกติ 900 บาท) หรือเมนูตามสั่งให้เลือกตามใจชอบมากมาย
06 - Stewed Pork Leg Set
"Stewed Pork Leg Set" only 399 baht++/set with steamed rice and hot Chinese steamed buns (Mantou)
เซท "ข้าวขาหมูสูตรดิเอมเมอรัลด์" เพียงชุดละ 399 บาท++ เสิร์ฟพร้อมหมั่นโถวนึ่งร้อนๆ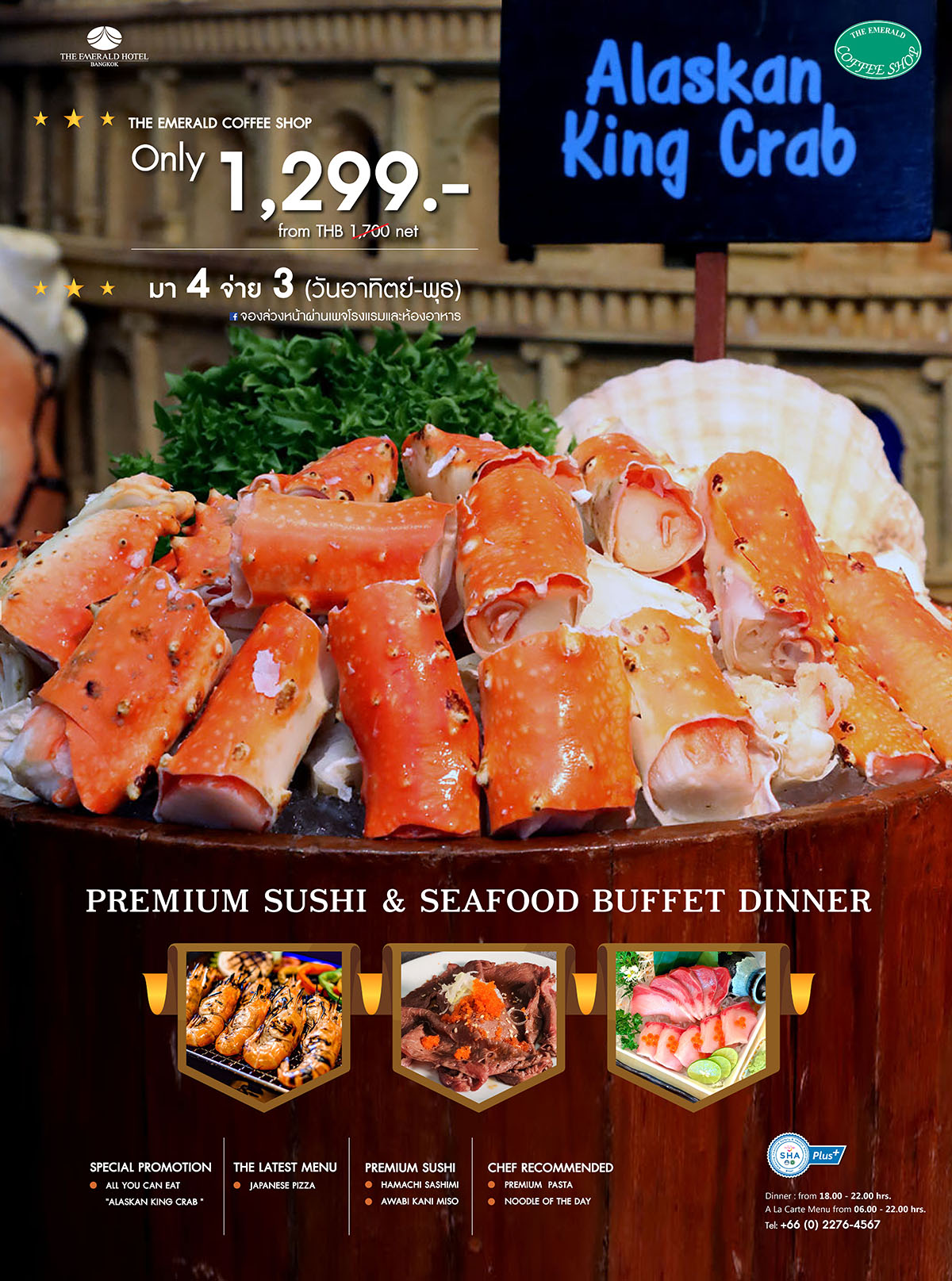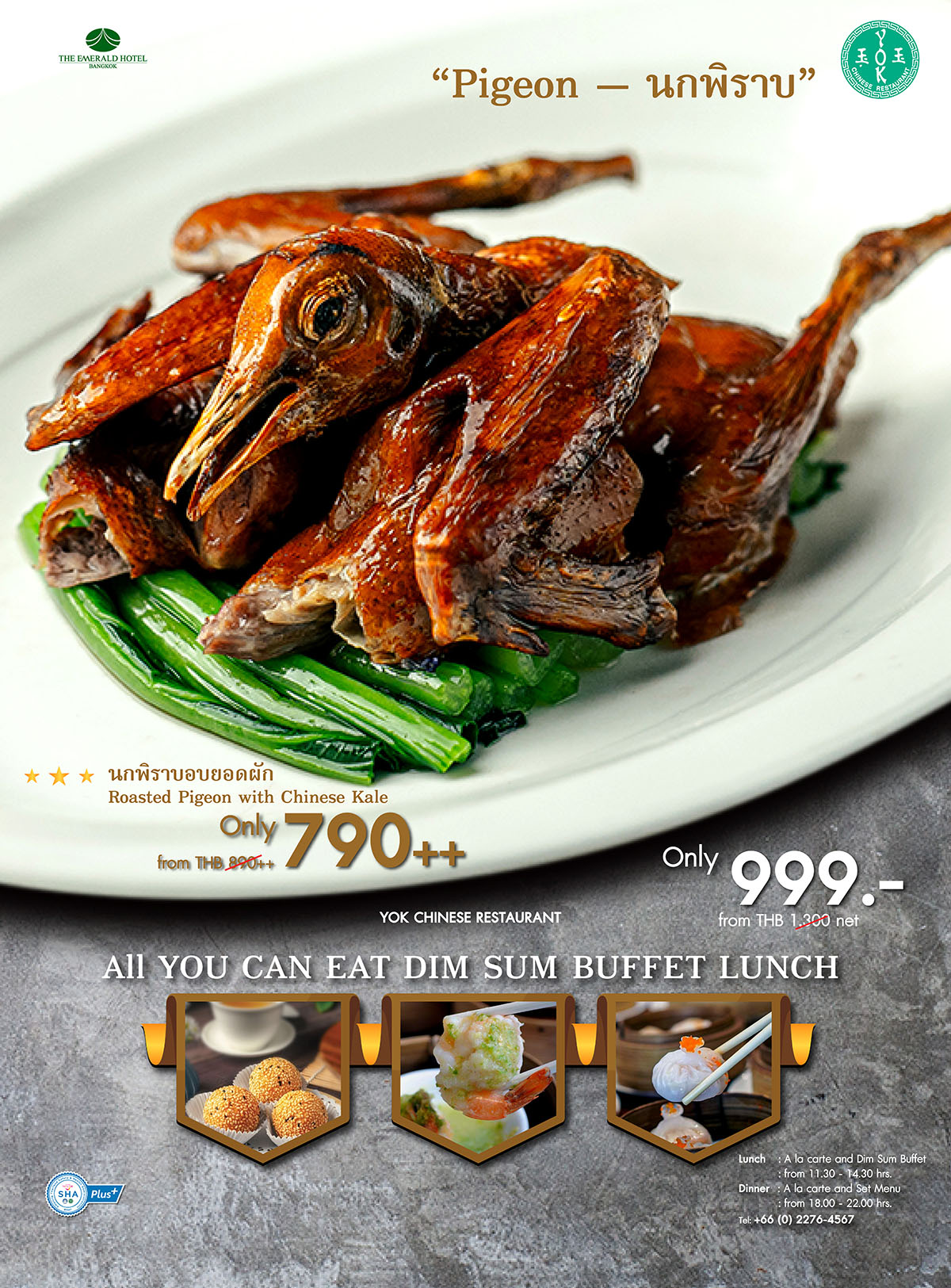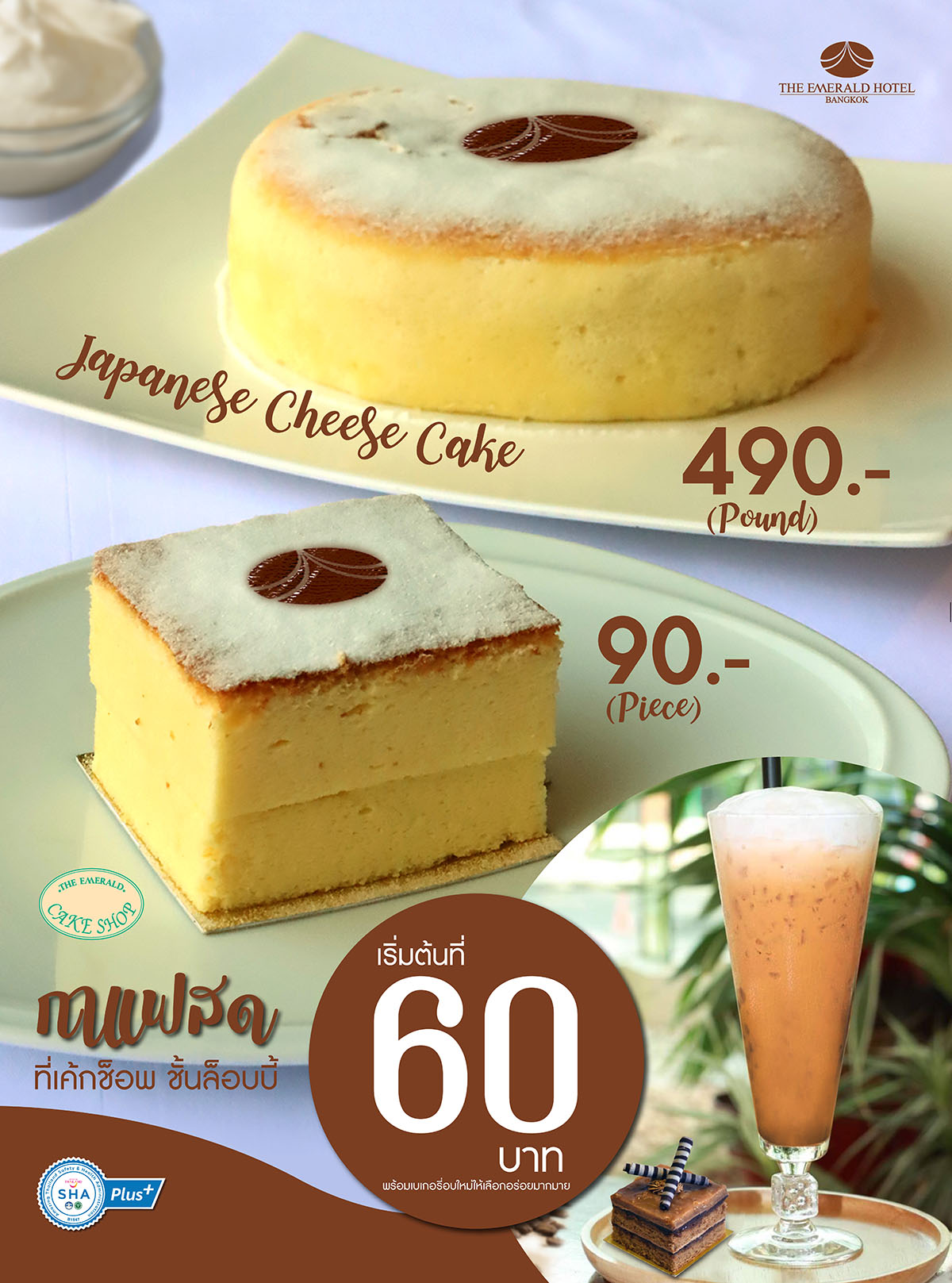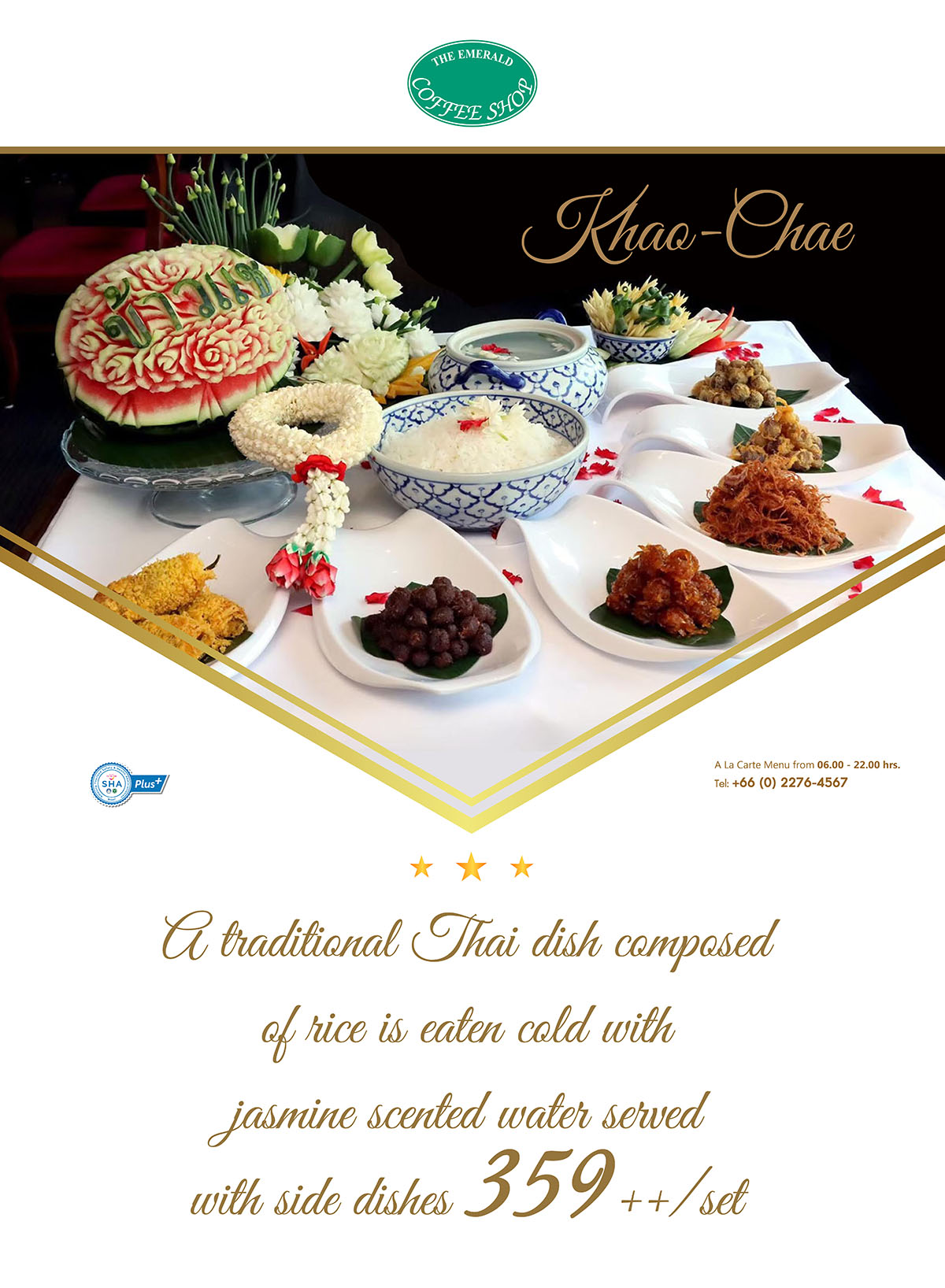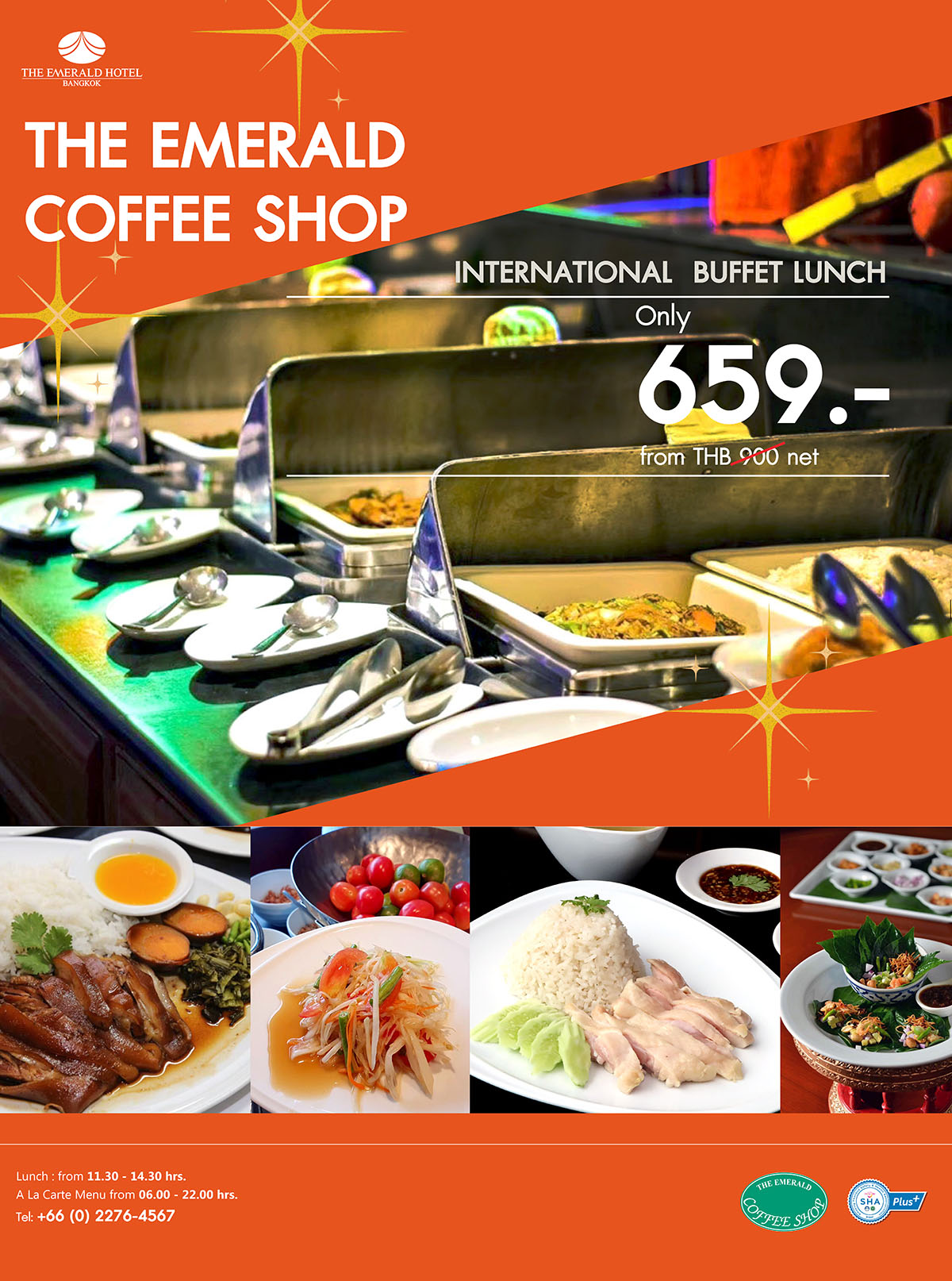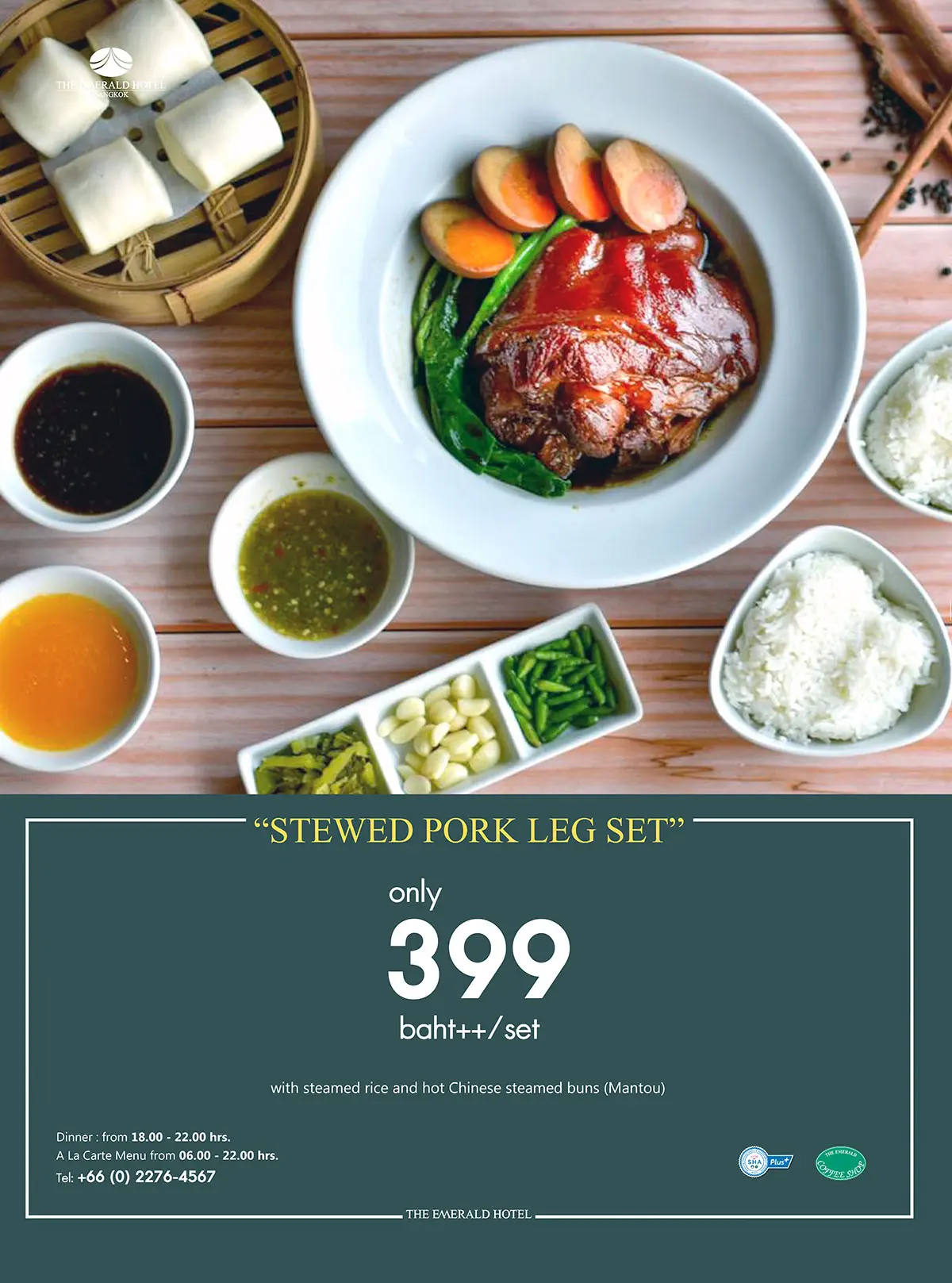 Dining Form